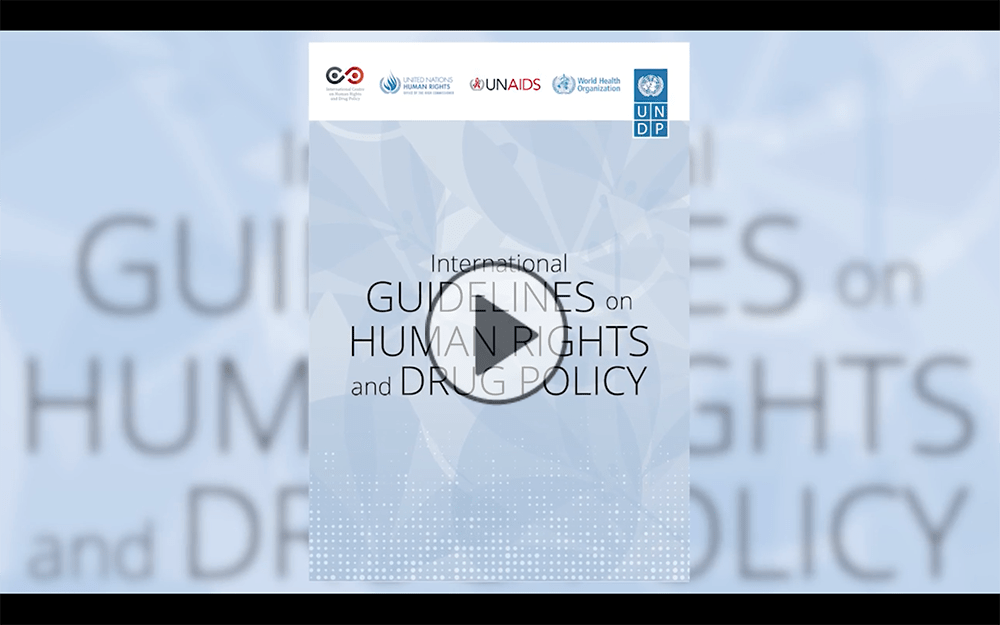 Responding to the harms associated with drug use and the illicit drug trade is one of the greatest social policy challenges of our time. All aspects of this challenge have human rights implications. Since the late 1990s, United Nations General Assembly resolutions have acknowledged that 'countering the world drug problem' must be carried out 'in full conformity' with 'all human rights and fundamental freedoms'. This has been reaffirmed in every major UN political declaration on drug control since, and in multiple resolutions adopted by the Commission on Narcotic Drugs. The reality, however, has not always lived up to this important commitment. There remains a lack of clarity as to what human rights law requires of States in the context of drug control law, policy, and practice. 
The International Guidelines on Human Rights and Drug Policy are the result of a three-year consultative process to address this gap. 
The Guidelines are intended as a reference tool for those working to ensure human rights compliance at local, national, and international levels, including parliamentarians, diplomats, judges, lawyers, policy makers, civil society organisations and affected communities. They provide authoritative support for legal reforms and policy change, as well as specific interventions grounded in human rights law.
They are hosted on an interactive website where readers may search by specific rights, drug control themes, and other key words, as well as follow links to source material.
For more information, and to download the Guidelines in multiple languages see: 
www.humanrights-drugpolicy.org 
The Guidelines were produced with thanks to the generous support of the Global Partnership on Drug Policies and Development, implemented by GIZ on behalf of the German Federal Ministry for Economic Cooperation and Development; the Swiss Federal Department of Foreign Affairs; and the United Nations Development Programme.