The War on Drugs and the Global Colour Line Edited by Kojo Koram
Date: 06 June 2019
An international collection of essays revealing the racism inherent in the War on Drugs.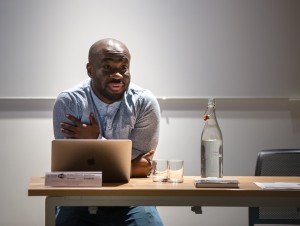 The War on Drugs has led to millions of people dead, displaced and incarcerated. Disproportionately enforced on oppressed races, international drug prohibition has reinforced the colour line across the globe.
While laws prohibiting the production, sale and use of particular drugs are presented as politically neutral and objective, this collection reveals the racist impact of the War on Drugs across multiple continents and in numerous situations. From racialised drugs policing at festivals in the UK to the necropolitical wars in Juarez, Mexico and from the exchange of drug policing programs between the United States and Israel to the management of black bodies in Brazil, this collection proves that the regulation of drugs and race is an international, and intentional, disaster.
Pushing forward the debate and activism led by groups such as Black Lives Matter and calling for radical changes in drug policy legislation and prison reform, both nationally and internationally, this collection cuts deep and rings true for all people fighting racism today.
The War on Drugs and the Global Colour Line edited by Kojo Koram  Pluto Press (Mar 2019)
Dr Kojo Koram is a Research Associate of the International Centre on Human Rights and Drug Policy and a Lecturer in Law at Birkbeck School of Law, University of London. He joined Birkbeck in September 2018. Prior to taking up this role, he was a Lecturer at the School of Law at the University of Essex between 2016 and 2018.
© 2022 Human Rights and Drugs.